Dialpad Account Setup
Log in by accessing Dialpad.com from your computer and click on the Login button on the top right corner.
Click "Log In With Google" and enter your Daemen credentials. Allow offline access.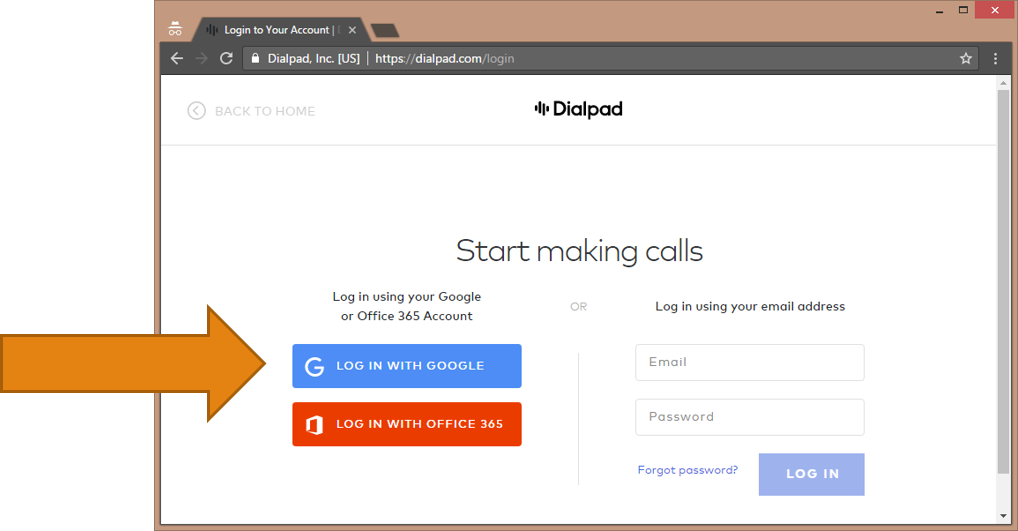 Under "Your Profile" check the following:

Check your name and email address are spelled correctly.
Your Caller ID is correctly displayed.
Change your timezone to Eastern time.
Voicemail Pin can be changed here.
Notes on Voicemail Greetings:
If you have a microphone or a laptop, it can be recorded directly into Dialpad.com.
You can save multiple greetings and select the appropriate one at any time.
If you want to receive emails whenever you get voicemails, check the box.
5. Under "Your Devices" you can choose which devices you want to ring when you get an incoming phone call.
Please browse our training videos to review this information.
This review sheet can be a handy guide (PDF) to print and utilize while learning the Dialpad system.